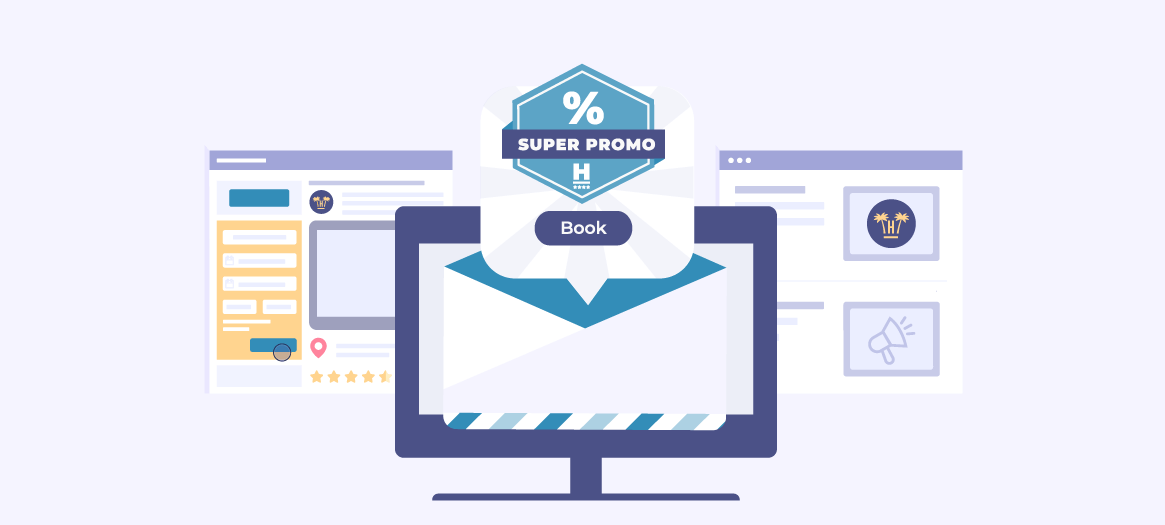 Marketing 4:20 Min read
Email Marketing Guide: How to obtain direct bookings from repeat guests. Email marketing versus other sources of traffic.
Email marketing is the best strategy to generate direct bookings from repeating guests and help reduce CAC.
Marga Escandell Content Manager
---
Direct sales are incredibly beneficial for the hotel industry not only because, potentially, they make it possible to save commissions from third party channels (Booking.com, Expedia, TUI…), but also because they enable to link the guest directly to the hotel or chain brand for future reservations. Fostering the loyalty of guests through the direct channel significantly helps to reduce CAC (Customer Acquisition Cost).
In an unrealistic scenario, with 100 % bookings coming from the direct channel and 100 % bookings made by repeat guests who, on their own initiative, with no need of direct marketing actions, go to the corporate web and finish the purchasing process, CAC would be zero and profitability would be 100 % maximised.
Having no CAC is undoubtedly complicated, but understanding this concept we can set a mental and strategic state of mind from the direct marketing perspective to reduce it as much as possible.
One of the main strategies to reduce CAC is increasing the number of repeat guests attracted to the direct channel. If we manage to increase the number of repeat guests year after year, it's an excellent sign from the brand and service success perspective, but we won't be reducing CAC.  If a guest repeats three times, but always through the same third party channel (Expedia or Booking.com, for example), we will be paying the same commission three times for the same guest. In terms of direct marketing and loyalty, it nearly is a failure. And this is something that happens all the time in the hotel industry, when there are no professional tools to generate automated Hotel Data or planned e-mail marketing actions.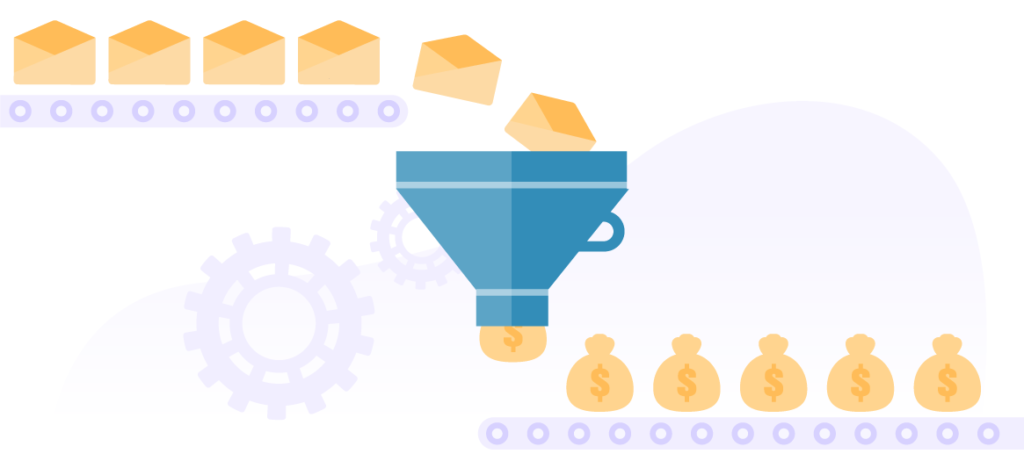 The good news is that there are guests who decide to choose to stay again, even if the hotel brand hasn't launched any direct marketing actions to attract them back.
As we explained in the previous article, with the help of a Hotel Data generation tool and with the right e-mail marketing strategy, it is possible to attract thousands of guests back through the direct channel. The commission paid to a channel such as Booking.com versus the cost of a Hotel Data tool and the e-mail marketing actions differs enormously. If we compare it in terms of overall commission percentages, Booking.com represents an 18 % of commission and Hotel Data strategy a 2,5 %. The difference is truly enormous and what makes it is not only costs but also with a Hotel Data loyalty strategy we are linking each guest to the hotel brand's direct channel for potential future reservations.
The other primary sources of traffic to generate direct sales, usually don't attract repeat guests but new customers. Attracting new customers always when being unable to attract repeat guests, often doesn't help to reduce CAC.
Google Ads and Google Hotel Ads
The hotel sector is highly competitive. Paying for a click on keywords that attract quality traffic is highly sought-after, mainly because of other super powers in the industry such as Booking.com, Expedia, Tripadvisor, Kayak… use this strategy all the time and, as a result, the cost increases. Even for the hotel brand, the cost is high to attract, through Google Ads, keywords search traffic that includes their own brand.
Even so, it is a very effective way to get quality traffic that converts new bookings. It is possible that some guests that have already stayed book through this direct sale channel, but we'll be paying a high cost. Depending on the strategy, the CAC of Google Ads can vary, but compared to Booking.com's 18 % commission which in the hotel industry is called "paid search", it represents an average 6 % – 15 %.
In Google Ads, the variation in costs vs. revenues depends on many factors. For some hotel brands, it may be a good and profitable strategy but not so much for others. In general, those brands with a high average value per reservation have a more significant margin and hence Google Ads may be a totally profitable option. In any case, it's not a strategy aimed at attracting repeat guests, but new customers.
Recently, Google's advertising platform for hotels, Google Hotel Ads, has experienced a considerable growth thanks to the changes and improvements that the giant adds (probably detrimental to companies such as Expedia, Trivago or Booking).
Google Hotel Ads is based, just like Google Ads, in a bidding system. Costs, once they are converted to a commission equivalent, are around 7 % to 16 % of the gross revenue per reservation.
Affiliation
An additional traffic channel that generates new reservations through the direct channel but that, again, isn't explicitly designed to attract repeat guests, but new travellers. Thanks to the vast network of travel websites across the world, affiliation companies have an excellent capability to attract quality traffic through their "display" type advertisements. If we translate the cost to a commission percentage per booking depending on the affiliation company, it would be around 5 % and 12 %.
Meta-searchers
The clearest example is Tripadvisor through its Instant Booking tool. With booking commissions around 12 % and 15 %, it can be an interesting additional source of direct reservations, at a high cost. But the advantage at the same cost as an OTA is that sales take place on the hotel brand's corporate website, educating the traveller for potential future reservations (preventing them from going to commissioned channels).
Apart from the Hotel Data loyalty strategy (and the one-off campaigns launched in social media) none of the sources of traffic previously explained specifically attract repeat guests to the direct channel but mainly new customers each time. This is why none of these strategies specifically help to significantly reduce CAC, which is indispensable to increase the total profitability of the business and to grow as a company and brand.
The only way to reduce the CAC of the sources of traffic previously mentioned is reducing their cost, which in general increases year after year and is not reduced because it's a cost related to the market price or contracts with external companies.
>> Now that we've shown you why e-mail marketing is crucial to redirect repeat guests' bookings to the direct channel, in the next article you will learn which is the first critical step to start an e-mail marketing campaign.
---